Actress Ngo Thanh Van among top most beautiful women
VietNamNet Bridge - Vietnamese model, actress and singer Ngo Thanh Van has been selected as one of the top 50 beautiful women in the world by website World Actuality.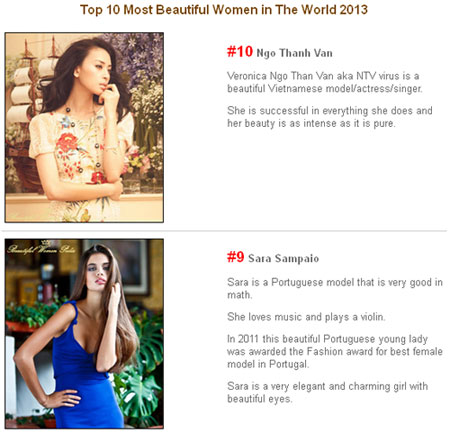 Information about Ngo Thanh Van in World Actuality.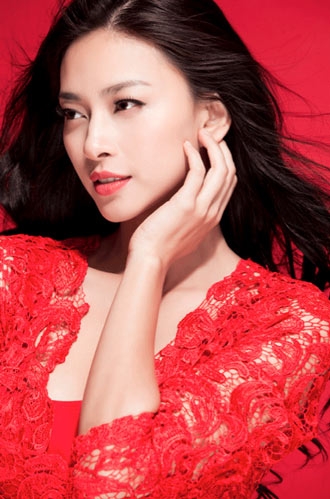 Ngo Thanh Van.
Ngo Thanh Van was honored at the 10th position. She overcame many world-famous names to enter the top 10 together with Adriana Lima, Candice Swanepoel, Eva Mendes ...
Ngo Thanh Van is the sole representative of Vietnam named in the rankings. The website described Veronica Ngo Thanh Van, aka NTV virus, as a stunning Vietnamese model/actress/singer, successful in everything she does with outstanding natural beauty.
The top ten includes model Idda Van Munster (Aid Dapo) from Bosnia, followed by super model Irina Shayk – the girlfriend of world's famous footballer Christiano Ronaldo, model and actress Madaline Ghenea from Romania, Priyanka Chopra – the king of beauty from India, Jin Mei Xi – Chinese hot girl, US actress Megan Fox, Ada Aimee De La Cruz – Miss Dominica, model Rim Saidi from Tunisia, and model Sara Sampaio from Portugal.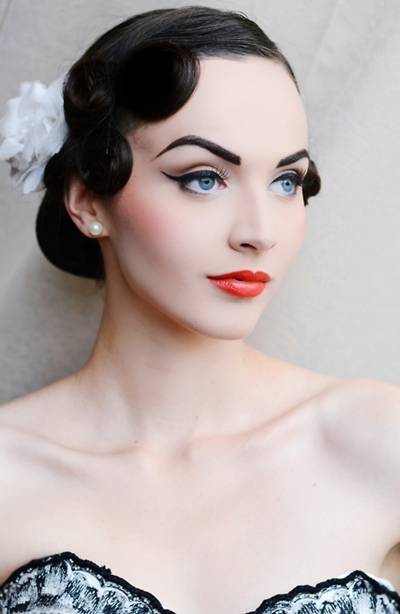 Idda Van Munster from Bosnia.
World Actuality is a website specializing in international news aggregated from multiple sources. This site organizes poles on the most beautiful women in the world, the world's best photos, and the most attractive places... They did not announce the criteria of the poll.
Ngo Thanh Van said she is extremely happy and proud to hear the news...
Ngo Thanh Van was just awarded the "Best style of the year" by a famous magazine in Vietnam.
In June 2013, singer Ho Quynh Huong won the title "The Sexiest Vegetarian Celebrity" of Asia 2013 of PETA Asia - Pacific (People for the Ethical Treatment of Animals).