Three Saigon river tours suspended
Visitors buying river tours to Binh Quoi, East-West Highway and District 9 Ornamental Garden on scheduled boat and canoe services of Binh Quoi Tourism Area will not be able to depart as such boats have yet to find out a mooring area on Bach Dang Wharf.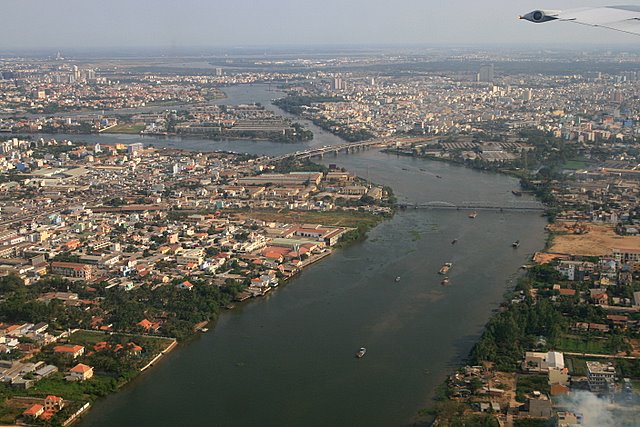 The Saigon River.
Saigontourist Travel Service Company, the major organizer of the river tours departing from Bach Dang Wharf, informed it had just received the announcement from the boat operator that the scheduled tours to the aforesaid venues and Binh Quoi have been suspended. Meanwhile, tours heading to Cu Chi and the Mekong Delta are still in operation as normal, Saigontourist said.
This unexpected suspension has affected several visitors who have booked tours to Binh Quoi.
"We have yet to get the new departure schedule as the boat operator has to wait until the new announcement comes out," said Doan Thi Thanh Tra, marketing and public relations manager of Saigontourist.
In the meantime, Nguyen Thanh Nghia, director of the boat Saigon Restaurant in charge of managing many medium and small vessels and motor boats of Binh Quoi, said that when the three tours could resume operation remained unknown.
Among the aforesaid boats, only the boat Saigon Restaurant remains operational as it is still allotted a site at Bach Dang Wharf near Nguyen Hue Boulevard to anchor.
"As it is very difficult and time-consuming for us to ask for permission to arrange the mooring area for boats to pick up visitors, we've decided to suspend the tours for now," Nghia said.
Identifying river tours as the key tourism products of the city, the local authorities have assigned Saigontourist Holding Company as the parent company of many enterprises such as Saigontourist Travel Service Company and Binh Quoi Tourism Area to act as the major developer of river tours.
Source: SGT